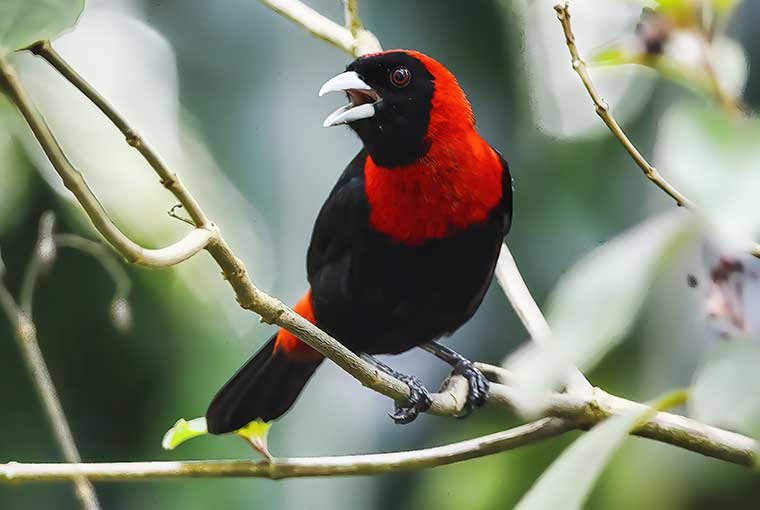 Birdwatching Aguateca:
An archaeological marvel nestled amid the Guatemalan rainforest, is a birdwatcher's paradise.
Deep within the rainforest, approximately 15 kilometers from Sayaxche and near the Petexbatun stream, this archaeological site has become a favored spot for bird enthusiasts owing to its remarkable avian species.
With over 200 recorded bird species, the site is a haven for bird lovers. Its location within the rainy tropical rainforest biome contributes to its lush surroundings, teeming with abundant flora and fauna.
Furthermore, the site's verdant vegetation and diverse topography make it an ideal destination for birdwatching, as different bird species are attracted to various environments.
The dense jungle canopy shelters many toucans, parrots, and trogons. At the same time, the neighboring rivers and streams entice waterfowl, kingfishers, and herons.
Embarking along the nearby rivers is one of the best ways to explore the birdlife.
This captivating experience offers travelers the opportunity to witness a multitude of characteristic regional birds.
Visitors can glide along the waterways by canoe or motorized boat, immersing themselves in the birds' natural habitat.
Of course, Aguateca's main allure lies in its archaeological splendor.
This ancient Mayan city, dating back to the Late Classic period of the Maya civilization (AD 600-900), showcases remarkable engineering and design.
Perched on a natural limestone plateau overlooking the Petexbatun River, the site takes full advantage of the surrounding topography.
Temples, palaces, and ball courts await exploration, providing a glimpse into the daily lives of the Maya people who once thrived in this area.
In conclusion, Aguateca offers a captivating experience for all types of adventurers.
Whether you are a devoted birdwatcher, an archaeology enthusiast, or someone who revels in nature and adventure, this extraordinary site in the heart of the Guatemalan rainforest will enchant and inspire you.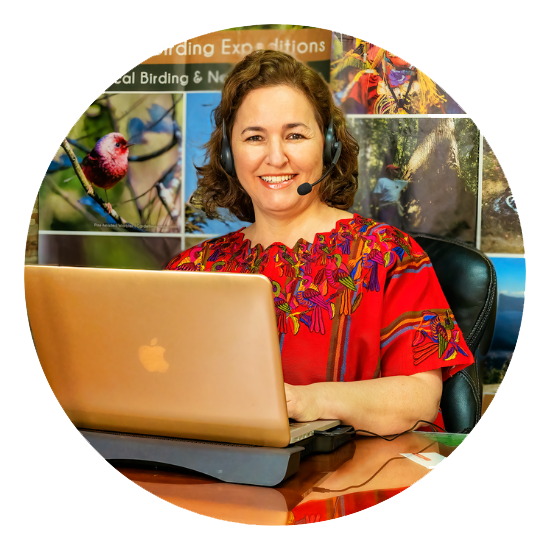 DEPARTURE / RETURN LOCATION
At the hotel or lodging address provided in your tour confirmation
Availability: All Year Round
Tour Duration: One Day
You Will Visit: Ceibal National Park
INCLUDED
Round Trip Private Transportation by Land and Boat Ride
Entrance Fees to Archaeological Site
Lunch
Purified Water
Bird watching specialist tour guide (English- Spanish speaking)
NOT INCLUDED
Tips
Other expenses not specified on the itinerary
Birdwatch with limited time.
Flexibility is the key!
Do not worry; remember that Birdwatching Guatemala is a tailor-made birding company that offers birding excursions, starting from the most significant travel destinations.
Let us know where you are and your requirements. We can customize a personal birding trip for you.
Species that you cans spot in  Aguateca are:
Bat Falcon
Wedge-tailed Sabrewing
Keel-billed Toucan
Red-capped Manakin
Golden-cheeked Warbler
Crimson-collared Tanager
Montezuma Oropendola
Among others.
Packing Ideas – What to bring?
Small backpack
Binoculars
Camera
Mosquito repellent
Sun cream
Hiking shoes
Raincoat
Related Birding Day Tours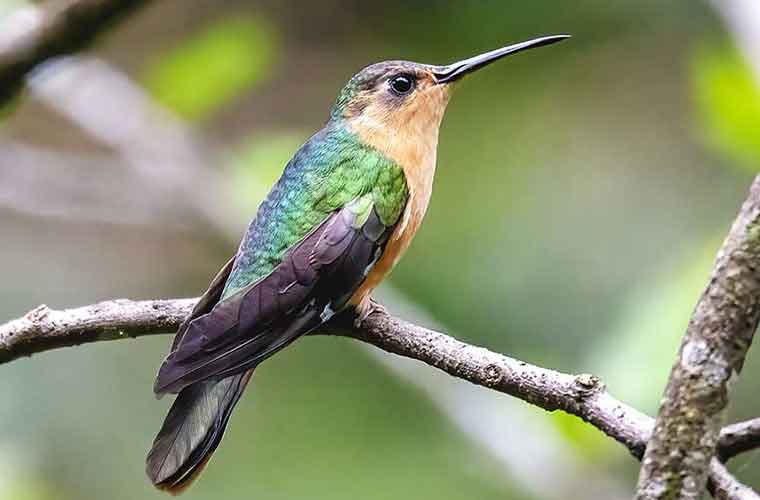 El Pilar Birding Tour
Day Tour
A private birding day trip from Antigua Guatemala or Guatemala city visiting El Pilar Reserve, a destination with a high degree of regional endemism located within the North Central American Highlands Zone.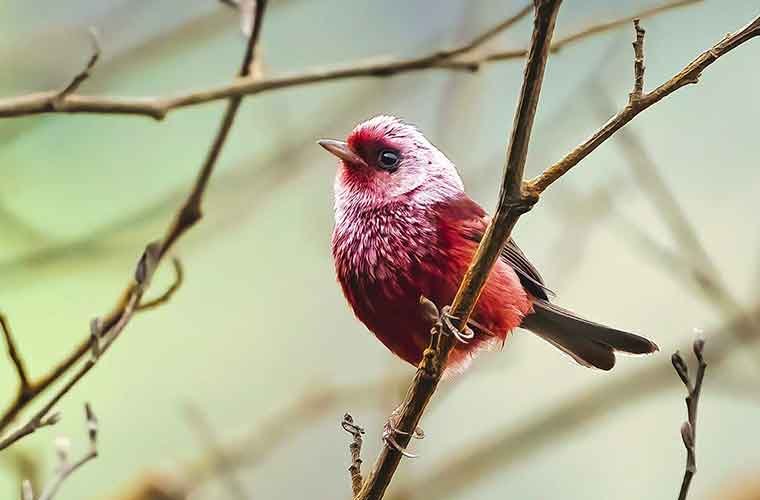 Pink-headed Warbler
Tecpan Birding Tour
Our Pink-headed Warbler one day birding trip is operated in this small region located in the mountain forest biome of Tecpan, a very attractive and effortless destination for birders looking for the highlands specialties.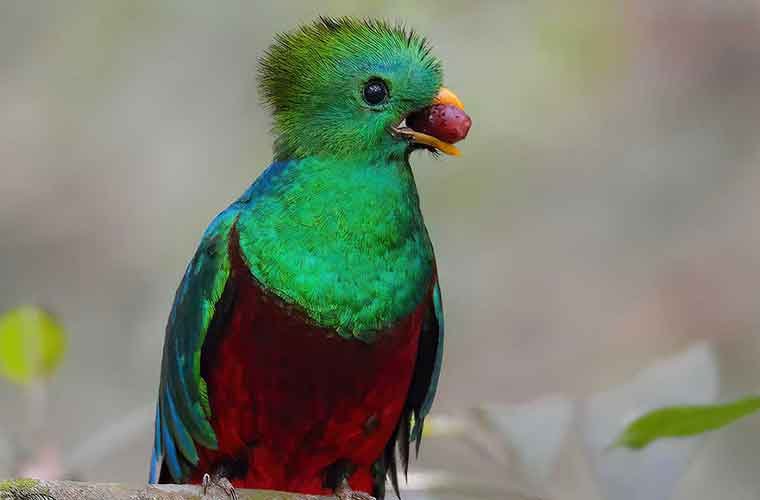 El Mirador del Rey Tepepul
The Resplendent Quetzal Quest
This reserve is found on the western slopes of the Atitlán volcano, with montane and subtropical humid forest areas inhabited by exciting bird species. The main target of this day tour is The Resplendent Quetzal.
Tikal Birding Tour
Birding & Maya History
Tikal is one of the best places for birding in Guatemala; More than 400 species of birds have been recorded within Tikal National Park, including 30 birds of prey and 60 migratory bird species.
Paquisis Volcano
The Horned Guan Birding Tour
The Cerro or Paquisis volcano ("Paquisis hill") encloses a micro-watershed at the top, where the observation of Horned Guan and other guans (Crested Guan, Highland Guan) is feasible.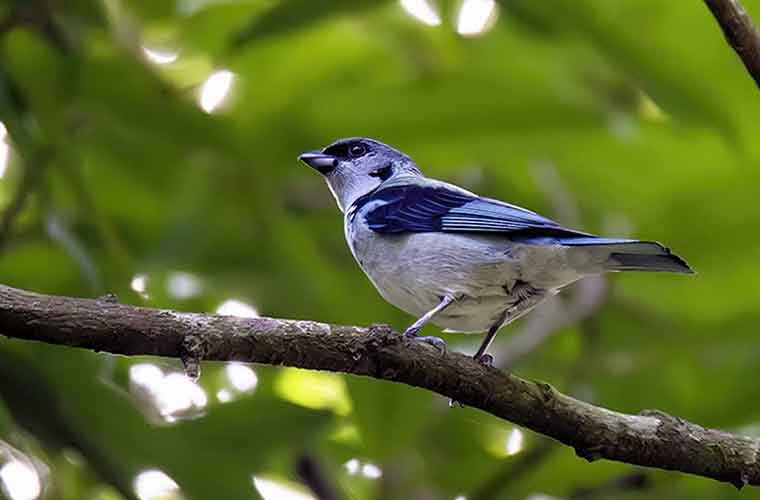 Los Tarrales Nature Reserve
Birding in The Pacific Slope
Tarrales is a Natural Private Reserve situated in the southeast area of the Volcano of Atitlan, from 615 to 2.600 meters above sea level. This condition allows having a great variety of species in the same place.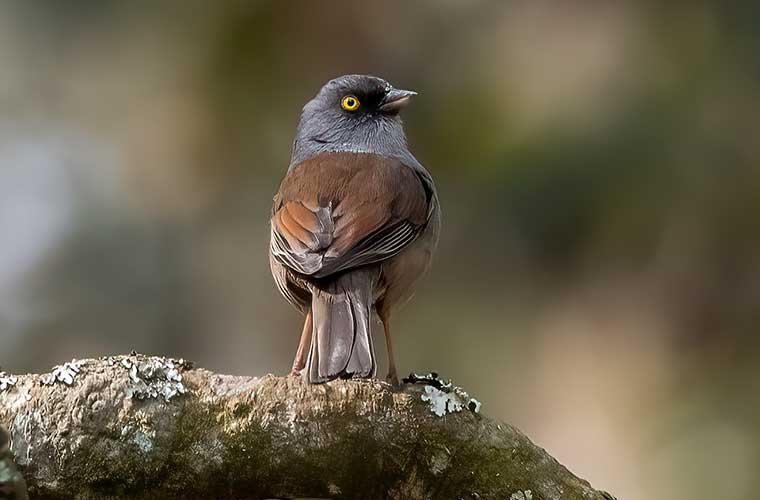 Tecpan & Antigua
Guatemala Day Birding Trip
Tecpan & Antigua Guatemala One – day birding trip is one of the best options for a day birding tour in the Guatemalan highlands, combining two effortless destinations located nearby Antigua.