Horned Guan
Paquisis Volcano
Lake Atitlan

Birding Tour
Birding & Photography Tours for Private Groups & Independent Travelers
Welcome to Birdwatching Guatemala, your go-to destination for birding and bird photography tours across the vibrant landscapes of Guatemala. With over 28 years in the travel industry, we've perfected the art of offering exceptional birdwatching experiences for private groups and independent travelers.
Join us and explore Guatemala's birdlife with expert guides, creating unforgettable memories amid its natural beauty. Our birding tours cater to avid birdwatchers and beginners, offering opportunities to spot rare and exotic species, including 35 uniquely found from southern Mexico to Honduras and part of El Salvador.
Discover Guatemala's Rich Birdlife with Expert Birding Guides
Passionate guides lead our birding and nature tours with in-depth knowledge of Guatemala's ecosystems and 766  species. They share their expertise generously, ensuring every tour participant enjoys an educational and enriching birdwatching experience. Whether you're a seasoned birdwatcher or a novice, our guides will provide valuable insights to help you appreciate each species in its intricate detail.
Custom Birding Tours in Guatemala: Your Interests, Our Itineraries
At BG, we understand each traveler's interests and requirements. Thats we offers customized birding trips and day tours for small groups and independent birders. Our team works with you to design personalized itineraries that align with your birdwatching goals and desired level of birding expertise. Whether you wish to focus solely on birdwatching or combine it with cultural exploration, we will craft a tailored experience that exceeds your expectations.
Professional Birding Tours and Bird Photography Holidays 
We take pride in our professionalism, commitment, flexibility, and the high quality of our birding tours, photography, and nature holidays. With Birdwatching Guatemala, you can expect a seamless and well-organized experience from start to finish, where your safety and comfort are our top priorities. Our attention to detail and dedication to excellence make us the preferred choice for birding enthusiasts visiting Guatemala.
Join Birdwatching Tours  Today: Your Adventure Awaits
Embark on an extraordinary birding adventure with Birdwatching Guatemala. Immerse yourself in breathtaking landscapes, encounter rare bird species, and create lasting memories. Catering to all independent travelers, groups, and bird photography needs, our specialized tours are just a click away. Book your birding tour today and let us guide you through Guatemala's cultural treasures, combining birding and culture for a diverse and enriching experience.
Birdwatching Tours in Guatemala: Explore the Biodiversity with Experts:


Guatemala by Guatemalans



Destination Based Specialist



Certified Tour Operator



World Class Service at Local Rates



Custom -made Birding Trips



Flexibility



Safe Payments



28+ Years In The Travel Market
Private Birding Day Trips & Tours
We provide short birding breaks in different regions, from one to more days trip, designed for people traveling for a short time. Our trips are operated privately, tailored according to your requirements, visiting a specific birding hotspot, looking for a unique target, or even with the goal of great pictures. Half-day and one–day birding trips start from the main travel destinations, such as Antigua, Lake Atitlan, Guatemala City &  Tikal, and Flores Peten.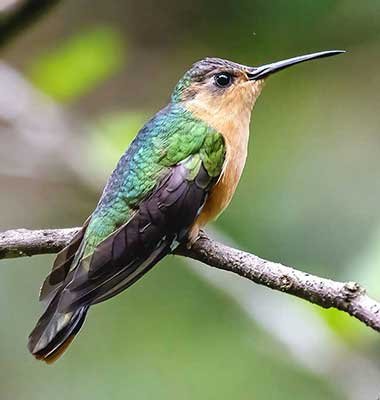 A private birding day trip from Antigua or Guatemala City visiting El Pilar Reserve, a destination with a high degree of regional endemism located within the North Central American Highlands Zone.
This reserve is found on the western slopes of the Atitlán volcano, with montane and subtropical humid forest areas inhabited by exciting bird species. The main target of this day tour is The Resplendent Quetzal.
Tikal Park is one of the best places for birding; More than 400 species have been recorded within Tikal National Park, including 30 birds of prey and 60 migratory bird species.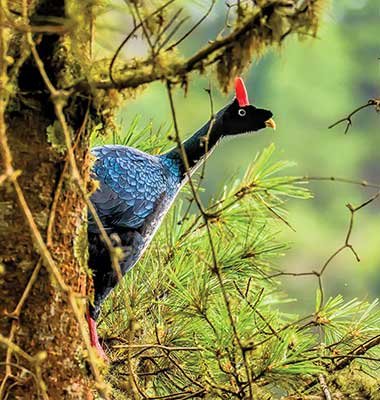 The Cerro or Paquisis volcano ("Paquisis hill") encloses a micro-watershed at the top, where the observation of Horned Guan and other guans (Crested Guan, Highland Guan) is feasible.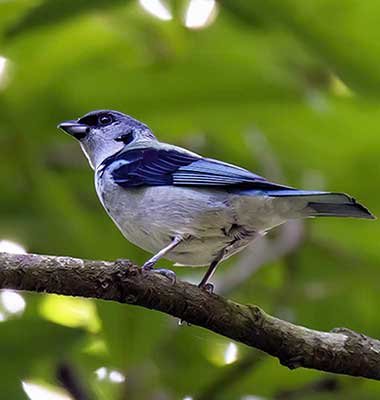 Tarrales is a Natural Private Reserve situated in the southeast area of the Volcano of Atitlan, from 615 to 2.600 meters above sea level. This condition allows having a great variety of species in the same place.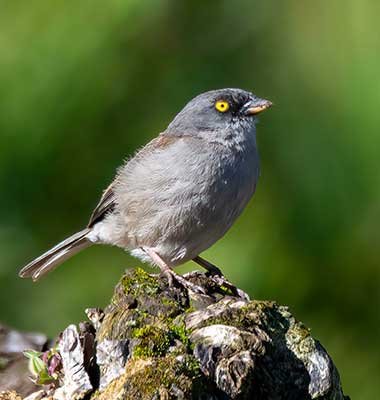 Tecpan & Antigua One–day birding trip is one of the best options for a day birding tour in the Guatemalan highlands, combining two effortless destinations located nearby Antigua.
This destination is a country of contrasts, a varied climate, colorful Mayan culture, fascinating cuisine, excellent lodging, and an assorted ecosystem home to more than seven hundred species of birds.
Birdwatching Tours Guatemala
We offer comprehensive tours that take you deep into the country's biodiverse habitats. Our expert guides will introduce you to a remarkable variety of bird species, from resident tropical birds to migrating species that make temporary homes in our lush landscapes.
Inside Rainforest
5 days 4 nights
We will visit Guatemala's lowlands including two of the best destinations located within the Peten province (Tropical Rainforest) Tikal and Las Guacamayas Station.
Guatemala Endemics
12 days 11 nights
This tour is a mixture of the best destinations including the best locations to appreciate ecosystems that inhabit endemic bird species.
Highlands & Mayan World
15 days 14 nights
We will visit the colorful destinations within the highlands and Peten province in the lowlands. Destinations that inhabit exciting bird species.
How many birds are there in Guatemala?
The country inhabits 766 species distributed in 83 families and 427 genera.; thirty-five restricted to the northern Central America region. The regional variety of the country delivers several possibilities for experiencing rare and beautiful species of birds within their natural habitat, in addition to sharing the country's cultural and historical richness.
Where to go for birding ?
Most birding trips concentrate on four most important endemic regions of the country for birding…
Wildlife & Nature
Nature and Wildlife adventures that will take you through the main wildlife destinations, visiting the best ecoregions, national parks, and reserves.
Bird Photography
Our photography trips are a great way of experiencing nature and wildlife as their primary target will be the record of species mainly within their natural habitat.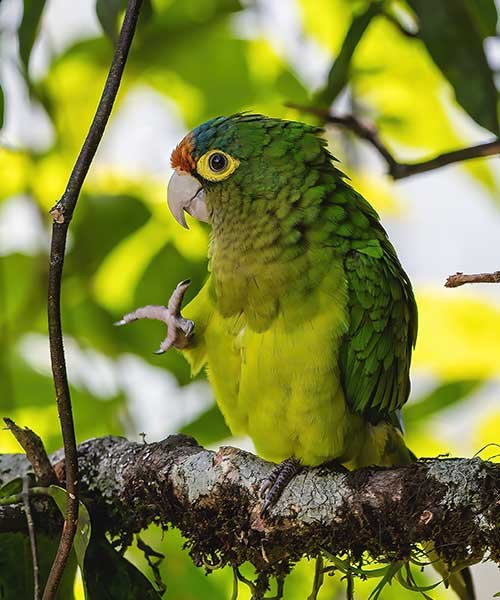 Shore Excursions
Private Shore Excursion from Puerto Quetzal in the Pacific and Puerto Santo Tomás in the Guatemalan Caribbean, from where we can organize a fantastic birding tour.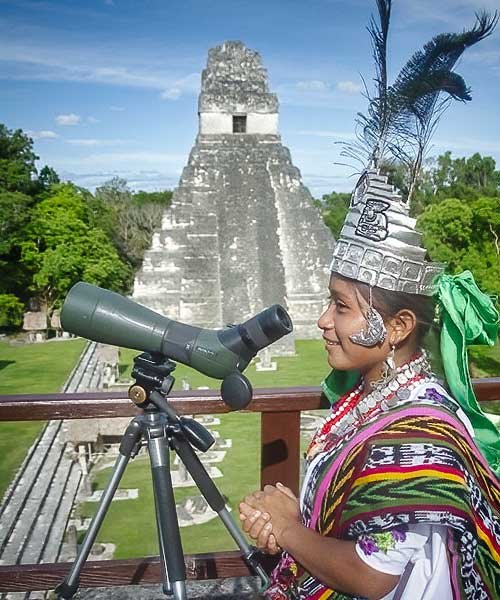 Nature & Culture
Tour packages will take you through the region's important wildlife and cultural destinations, including Antigua, Lake Atitlan, and Tikal National Park.