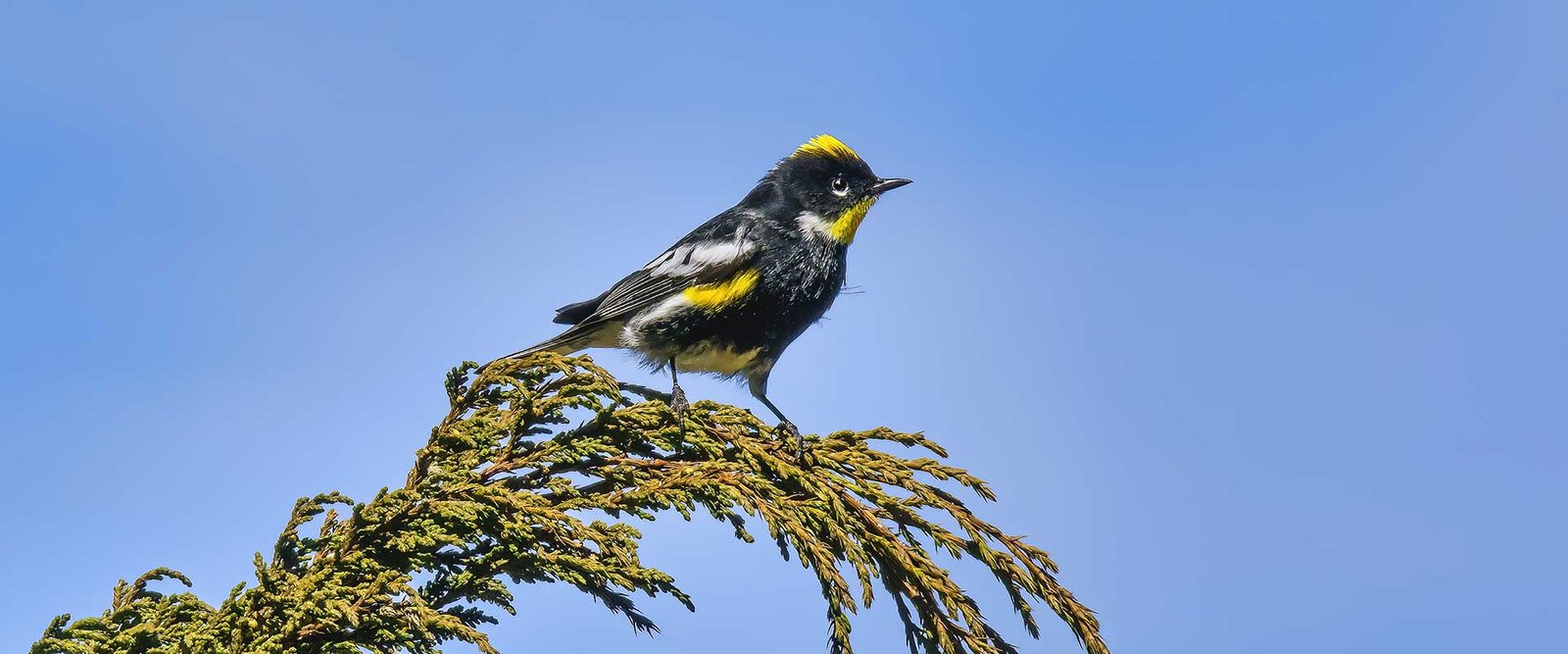 Embarking on a Birding Adventure
Venture into a captivating adventure to discover the diverse bird species that make Guatemala their home. The Guatemala Endemics Birding Tour takes you on an unforgettable 12-day journey through the country's most prolific birding hotspots. Our tour promises to allow avid birders and beginners to witness Guatemala's splendid biodiversity.
Birdwatching Meets Cultural Exploration
What sets our birding tour apart is the perfect blend of birdwatching and cultural exploration. As we travel across the varied landscapes of Guatemala, we visit historical sites and interact with local communities, providing a holistic travel experience. Moreover, our tours are led by experienced guides passionate about birdwatching and a deep understanding of Guatemala's bird species and ecosystems.
Journey to Guatemala's Diverse Habitats
As part of the birding tour, you will have the chance to traverse the diverse habitats of Guatemala. The misty highland forests, verdant lowlands, and volcanic regions present a unique birdwatching experience daily. Guatemala is home to over 766 bird species, including several endemic species, providing endless opportunities for discovery and photography.
Focus on Endemic Species
A key focus of our tour is the endemic bird species. Our journey will take us through areas where you can spot species like the Goldman's Warbler and the Horned Guan. Our tour includes birding hotspots like the Agua Volcano slopes, Todos Santos National Park, and the Thorn Dry Scrub Biome in El Rancho, each providing a unique opportunity to observe and learn about the birds of Guatemala.
Accommodation and Comfort
Throughout your journey, you will stay at various charming accommodations that perfectly balance comfort and authenticity. From the colonial city of Antigua to the pristine private reserve of Los Tarrales, our accommodations ensure you can relax after each day's adventure.
Professional and Experienced Tour Guides
Our experienced and passionate tour guides enhance your birdwatching experience with their in-depth knowledge of Guatemala's birdlife and ecosystems. They ensure every participant's journey through Guatemala's birding hotspots is educational and enriching.
Customized and Flexible Itinerary
We understand that every traveler has unique preferences and interests. With that in mind, our birding and day tours are flexible and can be customized to match your desired birding expertise and interests.
A Commitment to Quality and Safety
Our commitment to professionalism, flexibility, and quality ensures a seamless birdwatching experience from start to finish. We prioritize your safety and comfort, ensuring every aspect of your birdwatching journey is meticulously planned and executed.
Join the Birdwatching Guatemala Tour
Engage in this extraordinary adventure and discover the wonders of Guatemala's birdlife with the Guatemala Endemics Birding Tour. Immerse yourself in breathtaking landscapes, encounter rare bird species, and create memories that will last a lifetime. So, book your birding tour today, and let us guide you through Guatemala's natural and cultural treasures.
Day 1: Welcome to Guatemala
Our journey begins with a warm meet and greet at La Aurora International Airport, Guatemala. From there, we'll transfer you to the enchanting city of Antigua Guatemala, where our birding adventure commences.
Day 2: Birdwatching in Antigua
Starting bright and early, we will transport you to the slopes of Agua Volcano for your first birdwatching experience. After that, you can enjoy breakfast amidst breathtaking San Cristobal El Alto volcano views. Later, we visit Finca El Pilar, a haven for hummingbirds, for more birdwatching.
Day 3: Exploring Tecpan and Transfer to Huehuetenango
Our third day begins with a departure towards Tecpan, a region known for its endemic species. After a fulfilling birdwatching tour, we will head towards Huehuetenango in the afternoon.
Day 4: Quest for Goldman's Warbler and Quetzaltenango Exploration
Day four starts with a trip to Todos Santos National Park, where we will seek the endemic Goldman's Warbler. In the afternoon, we will transfer to Quetzaltenango, followed by birdwatching at Las Fuentes Georginas, with targets being Fulvous Owl and Mexican Whip-poor-will.
Day 5: Fuentes Georginas and Transfer to Tarrales Private Reserve
On the fifth day, we will continue birdwatching in the sub-tropical forest at Fuentes Georginas. Later, we will journey to the Los Tarrales private reserve for afternoon birdwatching.
Day 6: Los Tarrales Reserve Exploration
Day six is dedicated to exploring Los Tarrales Reserve's diverse bird species, beginning at the La Isla area at Volcan Atitlan slopes and continuing with an afternoon tour around La Laguneta.
Day 7: More of Los Tarrales and Transfer to Santiago Atitlan
Day seven commences with more exploration of Los Tarrales, specifically the La Rinconada area. Afterward, we will transfer to Santiago at Lake Atitlan for some lakeside birdwatching.
Day 8: Volcan Paquisis and Santiago Atitlan
We kick off the day with a boat ride to San Pedro La Laguna and an exciting climb up the Paquisis Volcano to spot the Horned Guan. After a packed lunch, please remember you can choose a motorboat lake tour instead of the volcano climb.
Day 9: Rey Tepepul and Transfer to El Rancho
Our morning will be at Rey Tepepul, followed by an afternoon transfer to El Rancho via Guatemala City.
Day 10: El Rancho's Thorn Dry Scrub Biome and Transfer to Biotopo del Quetzal
We will depart to the Thorn Dry Scrub Biome of El Rancho and transfer to Biotopo del Quetzal in the afternoon.
Day 11: Biotopo del Quetzal and Transfer to Guatemala City
The penultimate day starts with birdwatching at Los Ranchitos del Quetzal. After feasting your eyes on the stunning Resplendent Quetzal, we'll transfer to Guatemala City in the afternoon.
Day 12: Departure
After breakfast, we'll provide a timely transfer to La Aurora International Airport for your flight home, marking the end of our birdwatching services.
DEPARTURE / RETURN LOCATION
La Aurora International Airport
All lodging at mentioned Eco-lodges or similar
All meals
All private ground transportation
Boat transportation at Lake Atitlan
Birdwatching specialized tour guide full time
Reserve and parks entrance fees
Taxes
International Flights
Tips & Gratuities
Non specified services
Alcoholic beverages
Resume
Day 1: Arrival
Day 2: Finca El Pilar / Antigua
Day 3: Tecpan / Huehuetenango
Day 4: Todos Santos Cuchumatanes / Quetzaltenango
Day 5: Fuentes Georginas / Tarrales Private Reserve
Day 6: Los Tarrales Reserve
Day 7: Los Tarrales / Santiago Atitlan
Day 8: Volcan Paquisis / Santiago Atitlan
Day 9: Rey Tepepul / El Rancho
Day 10: Dry Scrub Forest / Biotopo del Quetzal
Day 11: Biotopo del Quetzal / Guatemala City
Day 12: Back Home.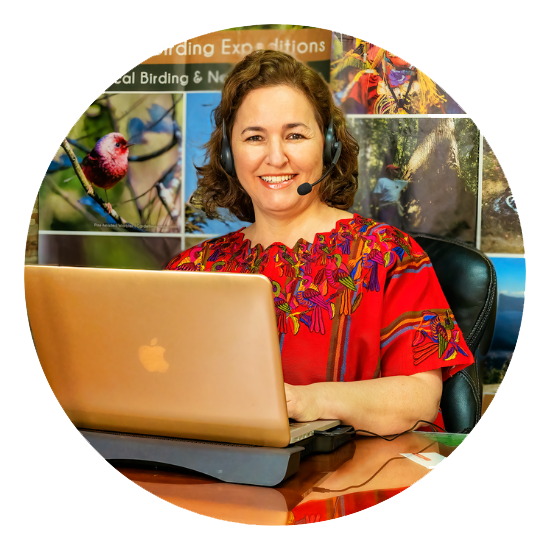 Talk To A Travel Advisor
GT: (502) 7832 2742
US: (305) 395 3935
Inside Rainforest
5 days 4 nights
We will visit Guatemala's lowlands including two of the best destinations located within the Peten province (Tropical Rainforest) Tikal and Las Guacamayas Station.
Highlands & Mayan World
15 days 14 nights
We will visit the colorful destinations within Guatemala's highlands and Peten province in Guatemala's lowlands. Destinations that inhabit exciting bird species.
Nature & Culture
11 days 10 nights
This adventure expedition will take you through important wildlife and cultural destinations including Antigua Guatemala, Lake Atitlan, and  Chichicastenango market.