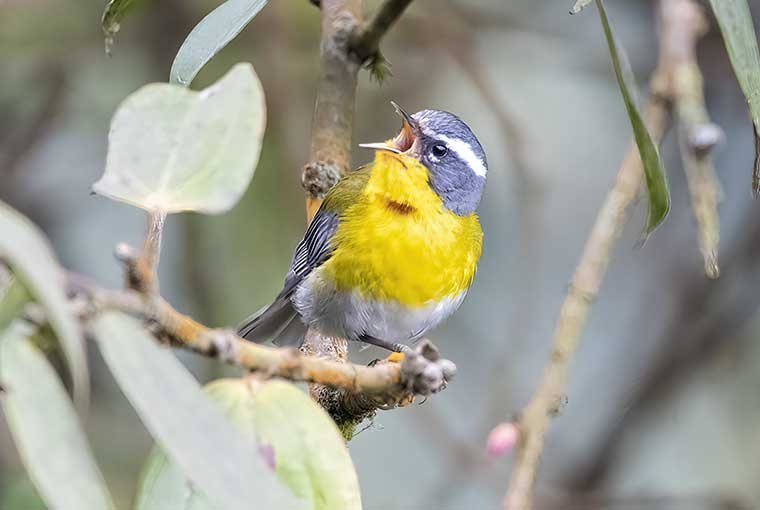 Antigua Guatemala Birding Day Trip
El Pilar Birding Tour is performed on a farm that is a small paradise located in the mountain forest of Antigua Guatemala, and just 10 minutes away from the central park.
Due to its privileged location, this destination can be included as a part of a multiday itinerary or just half day birding tour for travelers lodging in Antigua Guatemala
It has an infrastructure of bird watching trails that spread through the organic plantations of coffee, mountain forest, and cloud forest.
The vegetation of this reserve comprises coffee, pine, and oaks, settling at an altitudinal range from 1,710 to 9,500 feet above sea level.
El Pilar farm's main attraction is the hummingbird feeders' zone.
Here it is possible to spot a wide variety of hummingbird species that inhabit the area feeding oneself simultaneously, representing an excellent opportunity for photographers and birdwatchers.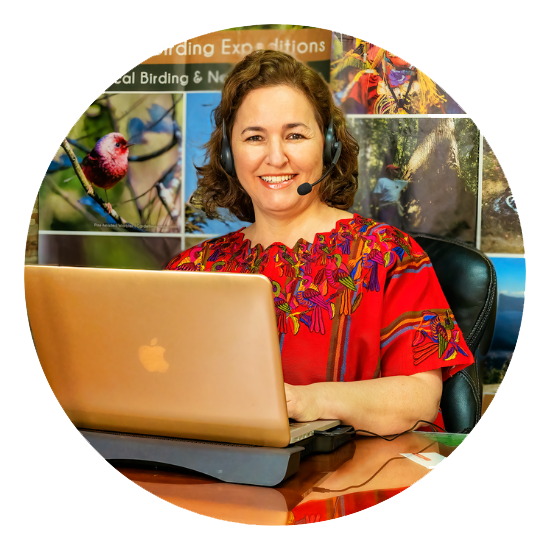 Talk To A Travel Advisor
GT: (502) 7832 2742
US: (305) 395 3935
DEPARTURE / RETURN LOCATION
At the hotel or lodging address provided in your tour confirmation
Availability: All Year Round
Tour Duration: One Day
You Will Visit: El Pilar Nature Reserve
INCLUDED
Round trip Private transportation
Entrance Fees to El Pilar Nature Reserve
Bird watching specialist tour guide (English- Spanish speaking)
Birdwatch with limited time.
Flexibility is the key!
Do not worry, take a note that Birdwatching Guatemala is a tailor made birding company that offers birding excursions, starting from the most significant travel destinations, so let us know where you are, and your requirements, we can customize a personal birding trip for you
El Pilar Birding Tour: Bird Species:
Rufous Sabrewing.
Violet Sabrewing.
Magnificent Hummingbird
White-eared Hummingbird.
Blue-tailed Hummingbird.
Azure-crowned Hummingbird.
Blue-throated Motmot.
Emerald Toucanet.
Bushy-crested Jay.
Black-capped Swallow.
Gray Silky-flycatcher.
Hooded Grosbeak.
Rufous-collared Robin.
Rufous-collared Sparrow.
Packing Ideas – What to bring?
Small backpack
Binoculars
Camera
Mosquito repellent
Sun cream
Hiking shoes
Sweater
Raincoat
Related Birding Day Tours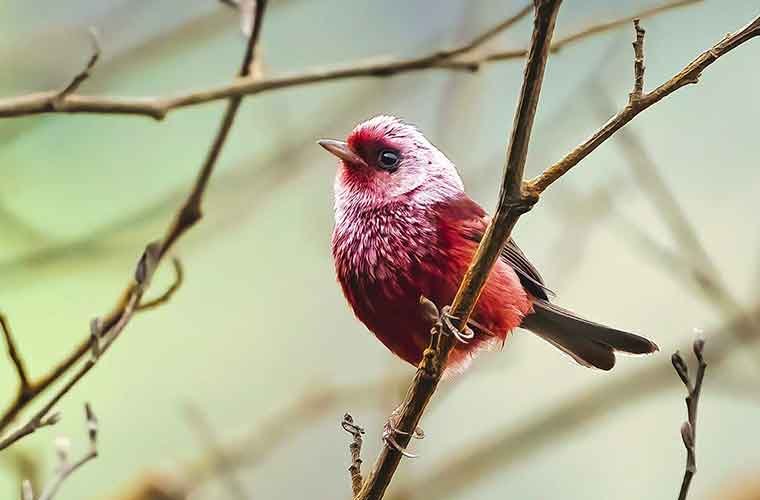 Pink-headed Warbler
Tecpan Birding Tour
Our Pink-headed Warbler one day birding trip is operated in this small region located in the mountain forest biome of Tecpan, a very attractive and effortless destination for birders looking for the highlands specialties.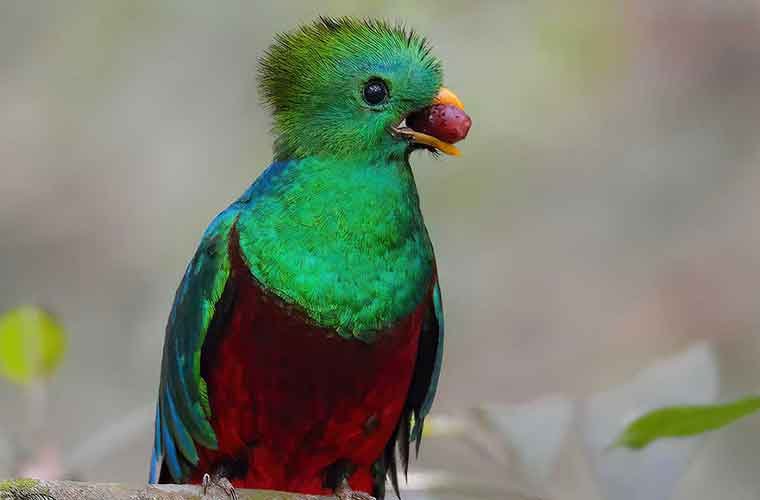 El Mirador del Rey Tepepul
The Resplendent Quetzal Quest
This reserve is found on the western slopes of the Atitlán volcano, with montane and subtropical humid forest areas inhabited by exciting bird species. The main target of this day tour is The Resplendent Quetzal.
Tikal Birding Tour
Birding & Maya History
Tikal is one of the best places for birding in Guatemala; More than 400 species of birds have been recorded within Tikal National Park, including 30 birds of prey and 60 migratory bird species.
Paquisis Volcano
The Horned Guan Birding Tour
The Cerro or Paquisis volcano ("Paquisis hill") encloses a micro-watershed at the top, where the observation of Horned Guan and other guans (Crested Guan, Highland Guan) is feasible.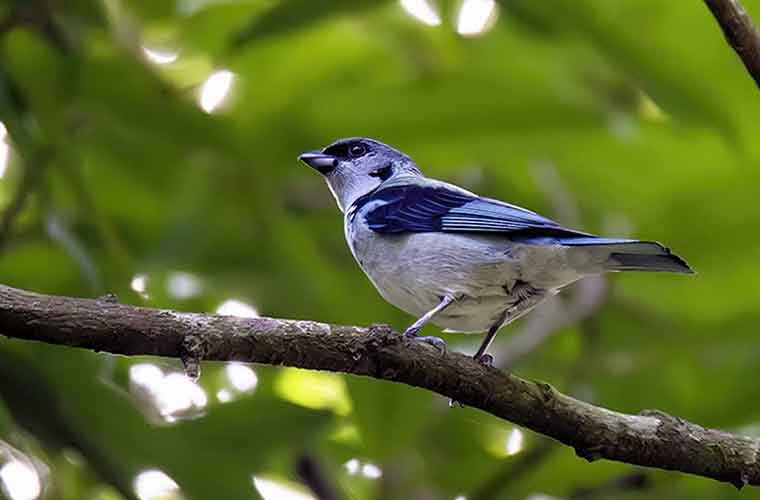 Los Tarrales Nature Reserve
Birding in The Pacific Slope
Tarrales is a Natural Private Reserve situated in the southeast area of the Volcano of Atitlan, from 615 to 2.600 meters above sea level. This condition allows having a great variety of species in the same place.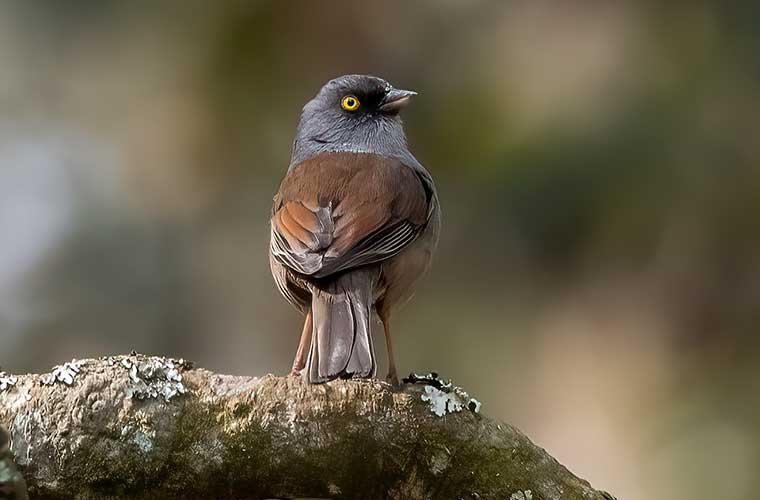 Tecpan & Antigua
Guatemala Day Birding Trip
Tecpan & Antigua Guatemala One – day birding trip is one of the best options for a day birding tour in the Guatemalan highlands, combining two effortless destinations located nearby Antigua.